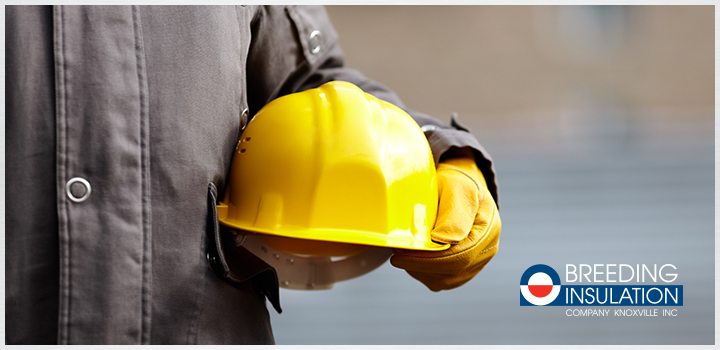 Naturally, you want your industrial insulation project to go smoothly. To help ensure you stay on time and on budget, you've selected the best possible team and scheduled the work. Is there anything else you need to know?
Yes. Here are five things to ask an industrial insulation contractor before work begins.
1) Does the contractor have enough of the right kind of insurance?
Insurance is important, whether any accidents happen on the job site or not. Does the contractor have insurance that will cover his workers if they are injured in your facility? Will the contractor's plan cover damage to your facility? Ask to see proof of insurance and consult your own insurance carrier before the project starts.
2) When can you re-occupy the facility?
Some types of insulation, particularly spray applications, call for delayed re-entry and re-occupancy after application is complete. During this time, the insulation may be producing gasses that are dangerous to inhale. Find out how much ventilation the application needs so you can plan ahead for the downtime.
3) Ask to see insulation package labels.
Even if you trust that your contractor is honest, mistakes can happen. Ask for confirmation that the insulation you ordered is the insulation that will be installed. Otherwise, you might get stuck with insulation that won't do the job. Double-check the R-value and material of the insulation to be installed.
4) What can you expect over time?
Some types of insulation can change over time. Some will "settle" and lose some of their R-value. Make sure your insulation choice will be able to withstand daily operating conditions of your mechanical system without deteriorating prematurely.
5) What kind of upkeep does the insulation need?
Regular inspection and maintenance are vital to protecting your insulation investment. Ask your contractor about the recommended inspection schedule for your insulation. What if it gets wet? Can it grow mold? What temperature is considered too hot for the insulation to remain effective?
At Breeding Insulation, we value customer relationships and continued service. As  industrial insulation experts, we know what it takes to pull off a successful installation. We are with you every step of the way, from consultation and planning, through the life of your insulation. As you can see from our Team page and our past projects, we have the versatility and expertise to install your insulation correctly and on time.
To speak with one of our professionals about your insulation needs, just fill out our simple bid request form.