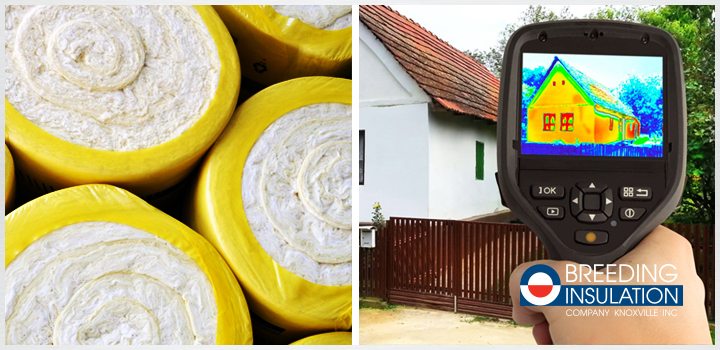 Now that the worst of the winter cold is over and the days have started to finally warm up, one of the last things on any building owner's mind is probably thermal insulation. Since many facilities no longer require constant heating, it's easy to overlook the system's needs until the following winter. Doing so could end up being a costly mistake, however, since it's often cheaper to anticipate and head off insulation problems rather than waiting until the situation has become more serious.
Spring, and especially the month of April, is an excellent time to install, update, or replace this important component in a facility's safety, energy efficiency, and habitability.
The Weather's (Usually) Good
While spring weather can sometimes be unpredictable, as the month goes on, you can usually expect more sun and clear skies. Insulation installation jobs can often involve working outside or having to wait until the mechanical systems are available to your contractors. The HVAC ducts and other pipes may be used less often, so there will be less stress on the system and energy lost as the thermal insulation is replaced.
You'll Be Ready Ahead of Winter
The best time to replace old or worn mechanical insulation is before the situation becomes critical. In April, it can seem like there's plenty of time for this integral service to take place. But too often, customers leave it until it's nearly too late, when the rain and cold have returned. As many find out, scheduling an insulation job right when everyone else is doing the same can mean lengthy delays.
Comfort in Every Season
Thermal insulation isn't just a concern for winter. Even with the rising heat, when most buildings are primarily using their HVAC to keep everyone cool during the summer, a system that is properly maintained and overseen during its "off-season" will be more efficient throughout the rest of the year. An on-site consultation with a knowledgeable, experienced insulation company can also reveal any potential areas that need attention so they can be remediated ahead of time.
Breeding has served the Knoxville and East Tennessee area's insulation needs for decades, building a reputation for professionalism and reliability as a local insulation contractor. Whether you need our help this April or later in the year, we offer the most in-demand services for industrial and commercial insulation installation jobs. We specialize in thermal insulation, ductwork soundproofing, chilled and heating water pipes, underground pipes, lab fume hoods, and more. Contact us for a quote on your next project.