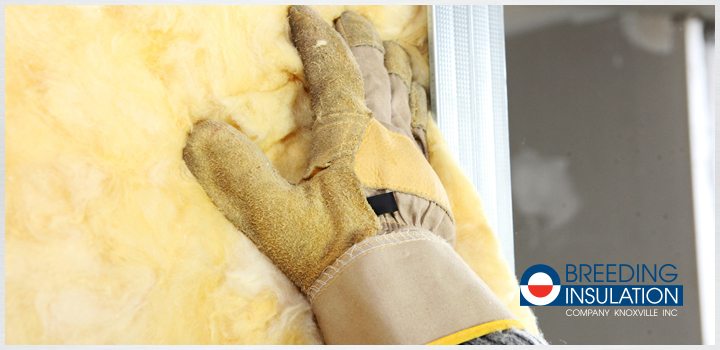 There are as many types of mechanical insulation as there are applications for that insulation. Here's a quick guide to the most common insulation types and their uses.
Cellular Insulation
Cellular insulation is made of up tiny chambers and may be made from a variety of materials like plastic, rubber, glass, and more. The two types of cellular insulation are open cell (the chambers are interconnected) and closed cell (the chambers are closed off from each other).
Cellular insulation is available in a variety of forms and densities, including preformed tubes, sheets, blocks and spray foam. It is relatively low cost, and it performs well when water infiltration is an issue.
In the past, foam products had a bad reputation for polluting the environment with greenhouse gasses, but these days insulating foam is made without the use of CFCs and other harmful chemicals. The Armaflex line of insulation products is closed-cell elastomeric insulation is just one example.
Fibrous Insulation
Fibrous insulation is packed with fine fibers, most commonly fiberglass. But mineral wool, silica, cellulose and other natural fibers may also be used. These insulations are good for soundproofing and stopping heat transference. They are also flexible, often coming in blanket form to wrap around tricky spaces. However, use of specific additives can make the insulation rigid as well.
One example of fibrous insulation is the QuietR duct liner board available from Breeding Insulation. A bonded board of glass fibers, QuietR absorbs noise carried down sheet metal ductwork, while also keeping hot air hot and cold air cold. It's even bacteria and fungi resistant, making your air ducts healthier and cleaner.
Granular Insulation
Granular insulation is made up of tiny, hollow particles. This is different from cellular insulation because the grains are not connected, allowing gas to pass between them. Granular insulation can be loose and pourable, or it can be formed into a rigid insulation when combined with fibers or other binders. It can also be used as insulating cement. Materials include vermiculite, perlite and calcium silicate.
One benefit of granular insulation is its non-combustibility. It can be formed around high-temp pipes and ducts and resists heat well.
Whatever the application, Breeding Insulation can help you find the right type of mechanical insulation that fits your needs and budgets. And, our track record of excellent installation projects means we'll get it right the first time and on budget. Be sure to fill out our Bid Request Form for more information on large-scale projects, or simply give us a call.