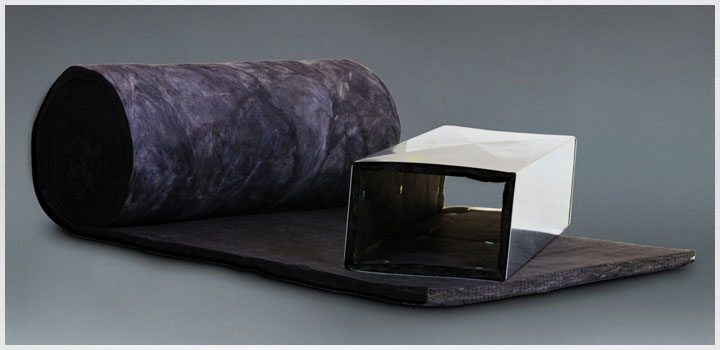 Without duct insulation, heating and air conditioning systems need to work much harder to deliver the proper air temperature. Ducts can also leak air and draw in dust and other particles, further reducing air quality and efficiency. Ductwork insulation helps both commercial and residential buildings enjoy lower energy consumption and enjoy greater comfort levels.
Does Your Ductwork Need Insulation?
Many settings call for ductwork insulation to deliver heated and cooled air more efficiently. Businesses and homeowners stand to benefit from insulating HVAC ductwork in a variety of circumstances:
Utility bills are higher than you think they should be
You need to heat and cool large rooms more efficiently
Heated & conditioned air must travel a long way from the source
Ducts travel close to industrial equipment that gives off heat
Ducts pass through an attic, a crawl space, or exterior walls, or outdoors between buildings
Ducts have many twists and turns and the air doesn't seem to be as hot or cool as it should be
Condensation forms on ductwork while running the AC
Essentially, insulation helps your hot and cool air get from Point A to Point B with much less interference from ambient temperatures.
Ducts should at least be insulated in areas where they are exposed to uncontrolled temperatures, such as in unheated spaces or the outdoors. For the best results, you should add ductwork insulation along the entire path from the heating and cooling systems to the vents.
Why is Duct Insulation Important?
Air conditioning and heating account for a huge portion of your energy costs. Ductwork insulation often reduces HVAC energy consumption by about 20%. The savings will really depend on your heating and cooling needs and the location of your ducts. Insulating commercial ductwork that runs outdoors or near machinery, for example, can drastically reduce a business's energy bills.
Homeowners can expect to see substantial savings with insulation, too. Insulating ducts is easiest during construction, but you can also add insulation to an existing system. With lower monthly bills, the installation costs will be recouped over time.
Air quality also improves thanks to insulation. Duct liners keep dust and allergens out of the HVAC system, so rooms feel less stuffy and inhabitants can breathe easier.
Plus, insulated ducts reduce ambient noise in the room.
As experts in providing and installing ductwork insulation, Breeding Insulation can ensure that you get the best performance. We provide high-quality materials and precise, careful installation.
We also know how to insulate exposed ductwork in the most visually appealing way, a look that's becoming more and more popular in business and industrial surroundings.
We lead the region in knowledge and experience when it comes to insulating HVAC ductwork, and we're happy to provide solutions that will boost visual appeal and comfort level, while reducing energy costs.
Get in touch with us today to find out how we can help, or use our bid request form to receive a detailed project bid in no time!