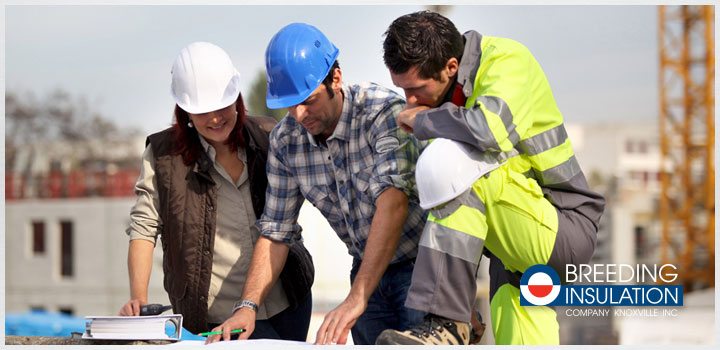 When your business depends on reliable tools, materials, and – most importantly – knowledgeable, professional workers, it's smart to make sure you'll have all three when you need it. The tools and materials can be sourced from dependable manufacturers and sellers that you trust. For insulation contractors finding workers can be trickier. The availability of trained and certified insulation technicians can be sparse just when you're lining up a new project.
If you want to thrive in a competitive industry, you need all the advantages you can get. That includes establishing your reputation as a company that employs people who understand not just how important insulation is to any facility, but how to properly treat and install it as well.
Invest in Training
Your workers are more than just assets. They're the human component of your business and they represent your company. If the work they do demonstrates their knowledge, technique, and understanding of insulation materials, your reputation benefits. Well-trained and experienced installation techs are also less of a liability to your company. When they understand the materials, how to install them, and how to keep a job site safe, your projects go much more smoothly.
Draw More Customers
Potential customers who care about the quality of work they receive will do their research. They'll read through your website to find out more about your company or look up customer reviews online. They may ask past clients about their experiences with your workers and the standard of your installation. When your people are all certified, that provides a measure of trust and assurance that would have been harder for you to earn otherwise.
Training programs, like those provided by the NITP and SPFA, can help your contracting business in ways that help to guarantee not just your longevity, but the number and scope of projects available to you. It's a practical investment that pays you back not just in quality workmanship, but in having the coverage to take on the projects you want.
Breeding Insulation has decades of experience in commercial and industrial insulation jobs of all kinds. We know that one of the greatest assets insulation contractors can have are its workers. Learn more about us and our commitment to providing polished, professional results.
Questions? Please feel free to contact us.