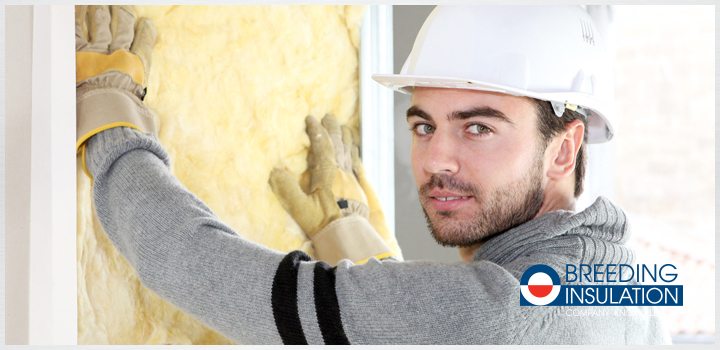 The type of facility, aesthetics, and operational requirements for commercial insulation installation may vary from project to project, but the need for proper organization and execution does not. Your reputation as an insulation contractor depends on your reliability and preparedness to do the job.
Some mechanical systems will require more specialized materials or equipment, but the following list is a good starting point to ensure you have the basics that you'll need at every job site.
Clothing
While not technically insulation supplies, your clothing is just as necessary a consideration. What you wear into the work site is your first line of defense against irritated skin, eyes, and lungs.
Long-sleeved shirt
Closed-toed shoes
Work gloves
Protective eyewear
Face mask
Hard hat (if required by your contractor or state regulations)
Preparation
"Measure twice, cut once" is a good rule when it comes to commercial insulation supply products. Once you have the right protection for your body, make sure you also have the necessary tools on hand. Tearing insulation with your teeth and then installing it with stickers might work in theory, but the results are unlikely to look very professional.
Utility knife or retractable box cutter
Measuring tape
Pen and notepad
Surface for cutting insulation to size
Pipe calipers
Flashlight
Installation
Getting the job done and doing it efficiently is in large part a matter of organization. When you've lined up everything you'll need for the installation, your work can go more smoothly and effectively. Your progress stays on track and your project timeline stays accurate.
Insulation material
Tape
Tacks
Adhesive
Jacketing
Vapor barrier
Fitted pieces for elbows and non-standard geometry
Commercial pipe insulation is a demanding job, but it can be done more safely and efficiently with the right insulation supply products. Before beginning any new project, it's a good idea to make sure you have everything you need for the job ahead. Organization will help to keep your work on time and on budget.
Breeding has served the Knoxville, TN area for decades, providing installation expertise and the insulation materials trusted by contractors throughout the industry. Contact us about special and non-stock orders for your projects.