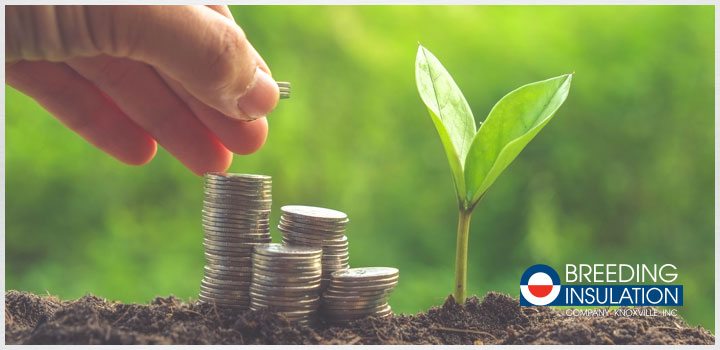 Mechanical insulation jobs may vary—whether it's commercial, industrial, or residential—but some considerations apply across every project. No matter what, you want to come in on time and within budget. You want affordable, reliable materials that get the job done. You also want to help create as efficient and practical an environment as possible, but when it comes to older buildings or facilities that haven't been renovated in years, it can be harder to find ways to do so. But harder doesn't necessarily mean impossible. Here are a few ways to make your insulation project more sustainable.
Mechanical Insulation with Multiple Benefits
Recently, students at Purdue University have employed recycled, repurposed, and energy-efficient material to retrofit a house near campus (called the ReNEWW House) with the aim of creating net-zero energy performance. This includes closed-cell spray foam insulation to help keep the building acclimatized.
While mechanical insulation differs from home insulation, you can still apply similar cost and energy-saving measures. For example, you might use vapor barriers, jacketing, and insulating material best suited for the temperature range and operating demands of the installation site. Using the optimal products will help to give the optimal results, thus increasing the sustainability and longevity of the mechanical system.
Cut Strain to the Mechanical System
By minimizing loss of thermal energy to the system, insulation also helps to minimize the stress of normal operation over time. The HVAC and other components won't have to work as hard, particularly during very hot or cold seasons, to keep the building comfortable. The less strain on the system, the less maintenance and repair it will need over time. Insulating hot and cold water pipes will also help to protect them from the elements and condensation, which in turn reduces the likelihood of problems caused by the build-up of mildew and mold.
Protect the Environment, Inside and Out
Saving money is a happy by-product of proper insulation, but it also has a large impact on the work area directly surrounding the mechanical system and the environment at large. While the effect on the former is more obvious, the benefits to the latter are just as important. Insulation can work to prevent the escape of vapor into the workspace, keep duct and pipe surfaces safe to the touch, cut down on ambient noise as well as reduce the energy consumption in the building.
Installing mechanical insulation with an eye toward sustainability doesn't have to interfere with the main goals of completing the project. By sourcing and using materials that function in ways that contribute to energy-conservation and overall system longevity, you can help to create a space that will be efficient and cost-effective for years to come.
At Breeding, we believe in the ability of insulation to be practical and protective. Contact us to learn more about our services and or put in a bid request for your project.