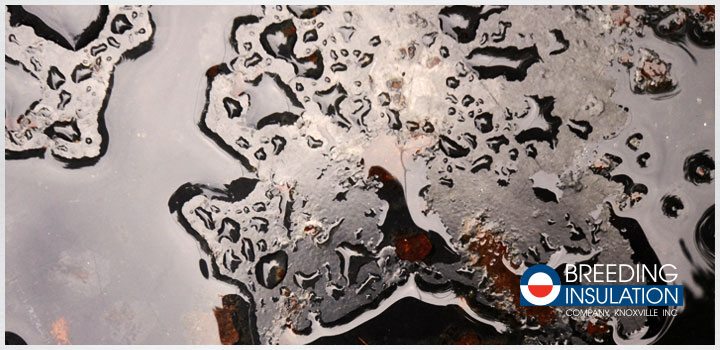 Condensation is a perpetual threat in any mechanical system, especially HVAC, where insulation is installed. If moisture has made its way between the pipes and insulation, it can be harder to find where it's collected because of how the foam, fiberglass, or other insulating material have been wrapped. Where condensation gathers, mold and mildew often follow. And once they're detected, there's often very little to be done apart from remediation.
Your best bet for maintaining a dry and safe insulated pipe system is to take measures beforehand and during normal operations to keep the environment free of excess moisture.
Prepare
Before any commercial, industrial, or residential insulation job, you should always take stock of the existing mechanical system. It's especially important to keep an eye to where condensation is likely to form and accumulate. For example:
All pipes, ducts, registers, intakes, and other components should be free of surface moisture and dry to the touch.
Check for any leaks or places where the equipment may be cracked, worn, or corroded.
If the mechanical system is compromised, it becomes a much more likely environment for mold and mildew to grow. Attempting to install insulation over damaged pipes can diminish the life expectancy of the materials and create an unsafe environment for people in the building.
Prevent
Unfortunately, even with perfect installation conditions, daily operation of the mechanical system can still result in "pipe sweat." Water vapor in the air can cling to cold water pipes and return to a liquid state. If steam is present, it can leave moisture on the pipes as well, eventually damaging the insulation and minimizing its effectiveness. When degraded by moisture (or fire, mold, or physical damage), insulation becomes useless at best and harmful to the direct environment at worst. You can also ensure that your duct insulating material has added protection with a vapor barrier or jacketing. These measures provide a physical block against condensation to keep it from entering between pipes and insulation, where it can be absorbed.
To protect against unwanted moisture between your pipes and insulation, take some time to ensure the optimal installation conditions and use available solutions to help prevent absorption. Though you can't stop it all, you can keep it from causing damage that you'll have to pay to repair.
At Breeding Insulation, we know what it takes to successfully pull off a commercial insulation job that will continue to save you energy and money over time. Learn about our services and contact us for more information.