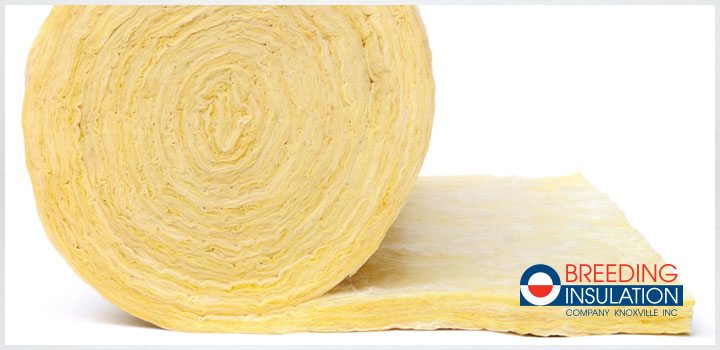 Whether you're a mechanical insulation contractor with years of installation experience or a DIY specialist tackling a home project, it's always smart to periodically renew your understanding of proper safety and handling of fiberglass insulation. While it is a relatively benign material, improper treatment can result in eye and skin irritation, coughing, inflammation, and other issues that could become more serious if you bypass the necessary measures to keep you safe and comfortable. Review the list below for tips on the correct methods for working with fiberglass insulation.
Dress for the Occasion
Durable long sleeved shirts and pants are ideal, along with sturdy socks and fully enclosed shoes. The more covered you are, the less you'll have to worry about fiberglass particles settling onto your skin, causing itching and irritation. A hat will keep fiberglass from settling into your hair and scalp. If you do find that your skin has been exposed, you can remove the fiberglass by applying a strip of adhesive tape (masking or painter's tape works fine, no need to go straight for the hair-removing power of duct tape). Then remove the particles by gently pulling off the tape.
Wash work clothes separately – It's a good idea to keep your dirty work clothes away from the rest of the household's. But when you've been working with fiberglass insulation, it's even more prudent. Washing clothing exposed to fiberglass separately keeps any stray particles from transferring to your family's clothing.
Accessorize Appropriately
Wear gloves – The first line of protection begins with your hands – your most important tools when installing insulation. Make sure to wear gloves and try to keep those gloves in good repair. Patching holes and replacing each pair when they've worn out will keep your hands safe, which is vital if your hands have any open scrapes or cuts on them.
Four eyes are better than none – Safety goggles are important on any job site, but especially when dealing with insulation. Getting particles in your eyes goes beyond annoying into dangerous territory, if proper measures aren't taken. You can ensure your eyesight and eye health stay intact with the appropriate protection. If you do get fiberglass in your eyes, rinse with water or sterile eyewash. Never rub them.
Keep your lungs happy – A dust mask will help to filter the air you breathe, keeping out debris and other small particles that can affect your throat and lungs. If fiberglass gets into the soft mucous membranes of your respiratory tract, it can cause coughing, inflammation, and reduced lung function, which will then require serious medical attention and treatment.
Respect the Material
Don't open fiberglass packaging until you're ready to use it. Exposure to dust created by the insulation increases the more it is left unenclosed. When cutting and trimming the material, use hand tools (like a sharp utility knife) whenever possible. Electrical cutting implements can create more dust and should only be employed if they come equipped with a dust-collection feature as well. Don't leave any insulation scrap pieces lying around; put them in a closed container once they've been cut away.
Breathe easier – Adequate ventilation is important when working with fiberglass insulation. Much of the installation work is done in cramped, closed spaces, which only makes it worse for breathing. Keep windows open or install fans to push the air away from you, to minimize the amount of particles you unintentionally inhale.
Working with fiberglass insulation carries its own risks, but there are ways to minimize your exposure. Dress practically, always take measures to protect your eyes and lungs, and be responsible when handling the material. This help to keep you safer, along with your work site.

Breeding Insulation is staffed by licensed, experienced insulation experts. We pride ourselves on safe, professional customer service, down to how we run our projects. Learn about our services to see how our mechanical insulation contractors can add value to your commercial facility.