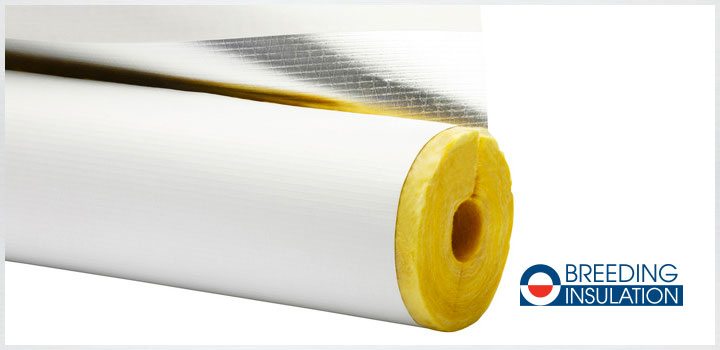 Your success as a contractor depends on your professionalism and workmanship. To do your best job, you need tools and materials that you know you can count on. So why go into a mechanical insulation project with inferior products? Stay on top of new developments and innovations in the industry, including the improved ASJ Max insulation jacketing from Owens Corning. Better than the original and designed to make installation easier, this is an option you'll definitely want.
Advantages You'll Like
Offer greater protection for your project with this recently upgraded jacketing. It's constructed from durable poly-encapsulated paper, which discourages the formation of mildew and mold. Elemental exposure isn't a problem either, as it can withstand a bit of intermittent rainfall when necessary. And since it's as cleanable as it is convenient, ASJ Max is also easy to keep free of dirt and debris during installation.
Keeps Cool on the Job
Hot pipes and other high temp mechanical systems run more efficiently with professionally installed quality insulation. Now, with ASJ Max, the operational demands are more readily accommodated. With a raised max temperature rating from 850°F to 1000°F (with heat-up schedule), you can be assured that it's up to the challenges of the environment.
Quick, Easy Sealing
In combination with the Owens Corning SSL® Max closure system, this new jacketing forms a tight bond with minimal effort. The advanced adhesives are designed to work with ASJ Max specifically, securing to the jacketing tightly without the use of staples or glue. In testing, SSL® Max performed better than other competitive closures, providing a reliable seal that lasts.
Upgrade your mechanical insulation materials and capabilities with products designed for high-performance environments. At Breeding, we carry a variety of Owens Corning HVAC supplies and fiberglass pipe coverings. We even do non-stock orders and quotes, so you always have a resource for all your installation needs.