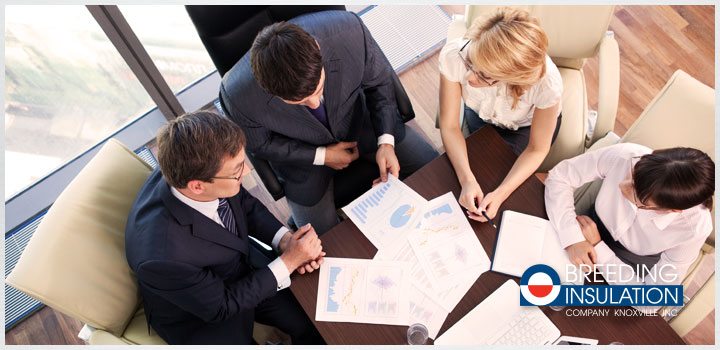 On a commercial or industrial insulation job, it's important to make sure that the mechanical system is protected, in addition to protecting the people who'll be working around it. As you determine the type of insulation you need, it's common to look at options that will protect against condensation, energy loss, and greenhouse gas or vapor emissions. Equally important, though, is noise control. Mechanical systems, including all the ducts, pipes, and moving parts, can create a lot of sound during regular operation. The constant din can be distracting, making the space uncomfortable to use. Insulating rooms where loud machinery will be operating is crucial to prevent noise leakage into other parts of the building.
When trying to decide whether you need acoustic insulation on your next project, consider the following information.
How Will Noise Affect the Environment?
While some mechanical system noise can fade into the background or be partially ignored, it's still there and inescapable. Constant noise can be detrimental to the use of a space. This is especially true for facilities like hospitals, libraries, and schools, where a quiet and restful environment is necessary to their operations.
Will the Noise Distract Workers?
You know that distraction and poor communication in the workplace can have disastrous results. Excessive noise can keep employees from hearing instructions or warnings, as well as make them agitated so they perform their tasks without proper attention. Distracted workers cause accidents, which is a risk that can and should be avoided with adequate insulation.
Does Excessive Sound Pose a Threat?
Loss of hearing can destroy a person's livelihood and open up the employer or building owner to extensive lawsuits. Proper noise dampening through acoustic insulation will decrease the threat of hearing loss in addition to creating a quieter, more relaxing place to work.
Though not all projects will require acoustic insulation, it's necessary to be aware of how noise levels can create an unpleasant or worse, unsafe, environment.
Breeding Insulation has years of experience in the field, including acoustic insulation to soundproof mechanical rooms and systems. Learn about how our services, including ductwork soundproofing, can add value to your project and save money over time.